Something weird is going on at Xbox. Aside from all the delays, the odd messaging that's coming from the Xbox Game Studios platform, and the distinct lack of killer exclusives that have been absent from the company's roster over the past 12 months, we've just seen the release of Redfall – a game that was supposed to be an advert for the Xbox Series X/S and Game Pass, but that's actually ended up being more of a baffling exercise in how not to launch a first-party exclusive.
A cursory look on Reddit or Twitter, and you'll see people mocking Redfall in their droves. Whether it's the weird proportions in-game, the weird collision detection and lo-fi interactive elements, or the non-responsive, braindead AI, the game is catching a lot of criticism from frustrated Xbox players at the moment. On the critical side of things, the situation isn't much better – the game is at 63 on MetaCritic for Xbox, and 59 for PC (where it ran so badly it was almost impossible to play until a patch landed yesterday).

Our own Jeremy Peel was vaguely impressed by what's on offer in the title, but noted that Redfall lacked all the polish and any killer hook that you'd find in any of Arkane's other projects. This was supposed to be the big Game Pass hit Xbox would bank on between now and the (eventual) release of Starfield. Which now has even more pressure piled on its shoulders. But alas; if the initial response to the game is anything to go by, Redfall is a failure – an embarrassing blip on Arkane's otherwise spotless record when the stakes couldn't be higher (pun intended).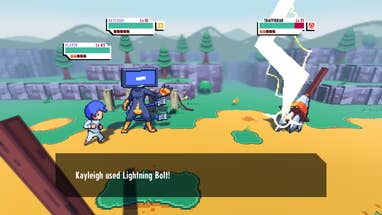 So, instead, gamers are looking to other Game Pass titles for their May fix. And there's one little game, in particular, that has really captured the imaginations of folks desperate for something uplifting and encouraging on the PC version of the Game Pass service: Cassette Beasts. Hailed by many as a Pokemon game for adults that thought they'd aged out of the gotta catch 'em all-alike genre, this lovely little pixel RPG is a breath of fresh air.

The game – which is currently sitting on 'Overwhelmingly Positive' on Steam, for what it's worth – has quickly captured the attention of gamers around the world with its charming take on monster taming and dual battles. It riffs openly on the Pokemon formula, but isn't totally obsessed with replicating Game Freak's unaging formula. Type advantages and disadvantages are more than just damage multipliers in this game, for example: different elements can apply status effects and change your target's type, if you're smart about how you play.
All the quality of life stuff that Pokemon has trudged through over its 20+ year history are present and accounted for (up to and including having permanent field moves available once unlocked, so you don't have to waste a slot of your team on some poor, indentured 'HM Slave'). Your Pokem– sorry, Cassette Beasts– can also hold up to eight moves at a time – and some of them even confer passive traits, too. It makes the core gameplay different enough from its inspirations to be noteworthy, whilst familiar enough for anyone that grew up with the monster-collecting daddy of them all to feel right at home.

But the most impressive thing? For my 31-year-old self, it's that the game isn't dumbed down too many shades. Pokemon games seem to have been getting younger and younger over the past few generations, with Sun and Moon barely letting go of your hand for the entire runtime. Cassette Beasts is not scared of introducing new and spiky mechanics on a whim, and takes the training wheels off quite quickly, too – this feels like a game that's grown up with you, and isn't trying to stay current for a new generation of kids. The result? A refreshing take on the genre that I didn't realise I wanted quite so badly.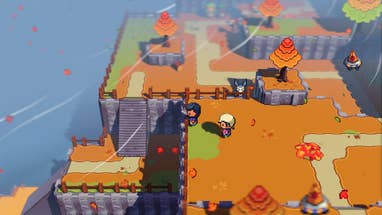 Game Pass has had a real good run of indie-flavoured RPG hits over the past few months. It's only been a little while since I wrote about Chained Echoes – a must play game for Final Fantasy, Grandia, and Chrono Trigger fans. As Xbox struggles to bring must-play games of its own to its killer service, unexpected third-party hits like Cassette Beasts and Vampire Survivors and Chained Echoes are proving to be the lifeblood of the service, and the games that keep me opening my wallet and paying my subscription fee, month-on-month.

All eyes are on Starfield, now. Xbox may have a suite of games coming in the not-too-distant future (Fable, Perfect Dark, Everwild, Indiana Jones, whatever Gears game is next), but in the short term, there is only Starfield. It needs to set the world on fire if it wants to rescue Xbox's credibility in the eyes of the gaming world at large, and after the flaccid arrival of Redfall, that's going to be no mean feat.
But until then, you can find me taking on all the ranger captains I can fight in Cassette Beasts. The game is available now on PC Game Pass, and comes to Xbox One, Xbox X/S, Xbox Game Pass, and Nintendo Switch on May 25.