It's a pretty wild year in the world of third-person action games, huh? Hi-Fi Rush popped out of nowhere and took the world by storm, while Star Wars Jedi: Survivor managed to capture the hearts of many due to slick combat in spite of sketchy performance issues. But you know, it's only May, and there's still one game I'm pumped for. Lies of P.
Lies of P was announced a while back, roughly two years ago, and ever since it has stood out as an interesting spin on the Souls-like formula. After playing it myself at GDC this year, I wanted to find out more about how the game plans to set itself apart from the competition.
"We wanted to create a setting that players would have not experienced in any other game, and we wanted to present it in a way that was completely different from what we knew before," writes project director Ji Won Choi.
Perhaps one of the most striking ways Lies of P set itself apart, ever since its first reveal, is in its visuals. Set in a dark and gloomy European world, the player will be able to explore the city of Krat, a settlement that had grown to rely heavily on automatons for manual labour, before an outbreak and the sudden violent turn of its robotic workforce threw everything out of whack.
In fairness, you may remember Steel Rising from last year also tried a similar look. However, Lies of P developer Neowiz has set its side on a more gothic aesthetic. To help set the tone for this dire situation, the team has molded a "dark and horrifying atmosphere that serves as the inverse of the real-life Belle Époque – which is often seen as a beautiful and romantic era."
Playing it myself, I really did find myself looking around at the playable level and the world outside its border. I wasn't surprised to read that the team at Neowiz was inspired by many European cities, especially Paris. "We loved having discussions about them while working on the concept art, and still are having a lot of fun creating it. The 3D characters, background 3D animation, and FX artists have also molded a bit of their souls into the game, so stay tuned for more."
But hang on a minute. Isn't Pinocchio Italian? Why the focus on Paris and not Italy? It turns out that the Belle Époque era was chosen as the primary source of inspiration due to the innovation in tech at the time in real-world history. Choi justifies the choice with ample detail: "The Belle Époque was the most prosperous period in France just before the First World War. During this period, the Eiffel Tower was built and the World Exposition was held."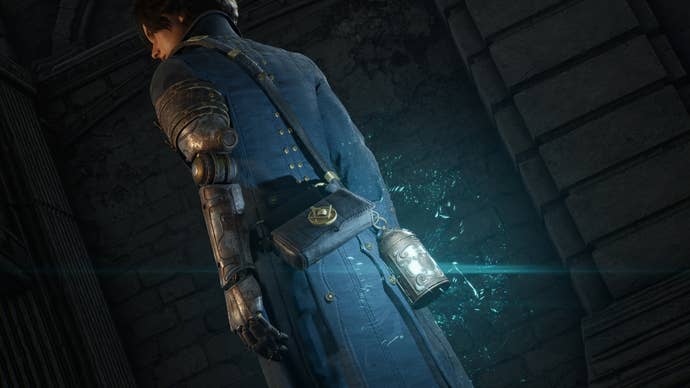 "The Belle Époque is synonymous with experimentation, diversity, fusion, innovation, culture, and art. It's also something that hasn't been explored much in other games so far. We excluded the Medieval period and futuristic science fiction because they have already been heavily depicted in other titles."
Having tried out Lies of P, the inspiration is blatantly the Souls series – at least as far as how it plays. It's a fierce battleground out there in the world of third-person action, so what does Choi believe is key to standing out among the killer crowd. "There are so many third-person action titles out there, so it's important to make sure they're well-made and highly polished. Even in a vast open-world game, I think we can expect to see the genre evolve a bit more if we try to make sure that the combat mechanics complement each other well."
Attempting to evolve the genre is a real step up for Neowiz, a studio that had previously worked on a variety of mobile titles with substantially less budget and triple-A appeal than Lies of P. What's the deal? Well, it turns out that Lies of P is a real milestone project for the studio, and a project it hopes shifts the Korean games industry towards bigger and bolder titles.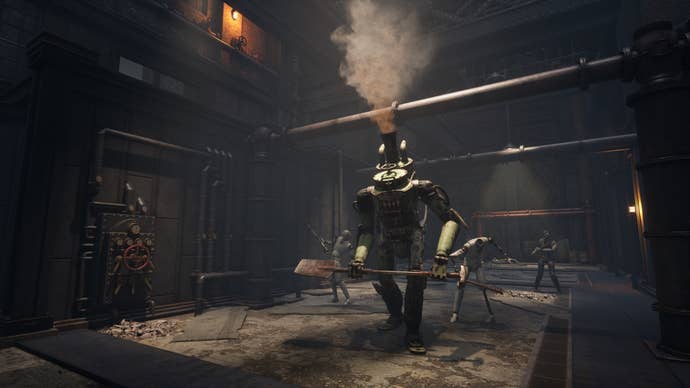 "The current path we are on is actually the one we've always wanted to take, we just didn't have the right opportunity and environment," says Choi. "For a long time, we had a strong desire to make a proper Souls-like game, and once we brought on board leaders with a lot of action game development experience, we were able to get off to a good start."
Choi continues: "I also think this will be a meaningful project because, in Korea, the game industry has already become overly saturated with mobile games with a heavy emphasis on in-app purchases. We hope that this project will help create a new path for the diversification of the Korean game industry."
---
Lies of P is set to launch in 2023, on the PlayStation 5, PlayStation 4, Xbox Series X / S. Xbox One, and PC.